Top 10 travel experiences for every solo traveller
Travelling solo is such an incredible experience – seeing the world, immersing yourself in different cultures, trying new experiences and meeting new people are just some of the highlights. We take a look at some of the incredible experiences that you should consider for your next adventure.
Experience traditional Italy
While visits to Rome, Venice and Naples are an absolute must, head to Italy's heel and you'll see a more traditional side to Italy. Visit the Sassi Cave dwellings of Matera, Trulli houses of Alberobello and make sure you find time to enjoy the local cuisine – a stop at 5-star Masseria will certainly do the trick.
Walk along the Camino de Santiago
The Camino de Santiago is a network of ancient pilgrim routes that stretches across Europe but come together to the tomb of St James in Santiago de Compostela. On a singles walking tour in Northern Spain, you'll be guided along parts of this infamous trail. Pick up a Pilgrims Route Passport to receive stamps throughout your trip - the perfect reminder of your time in Spain.
Go in search of the Northern lights
Seeing the aurora borealis, or Northern lights as they are better known, is considered to be the holy grail of sky-watching and Iceland is one of the best places to see them. Wrapping up warm and heading out in search of this natural phenomenon with fellow solo travellers is an experience in itself – the anticipation of seeing colourful hazes dance across the sky is half the fun!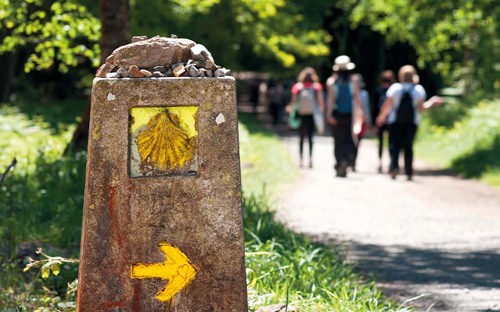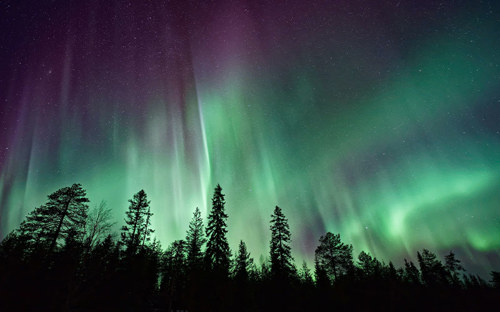 Try bartering in the Grand Bazaar
On a solos holiday to Istanbul a visit to the Grand Bazaar, one of the world's oldest, and largest, covered markets is a must. Home to more than 50 covered streets and thousands of shops, from fragrant spices and mouth-watering treats to leather goods, silks, ornaments, carpets, jewellery and so much more - a visit here is an experience. What's more, when you find the perfect souvenir to take home, why not haggle for the price? It's part of the fun and often encouraged.
Travel on board the Rocky Mountaineer
On a solo adventure to Canada you could take a ride on board the Rocky Mountaineer. This iconic train journey takes you through the Rockies and offers magnificent views of snow topped mountains, shimmering lakes and wonderful wildlife – keep your eyes peeled for a bear or two.
Stand at the top of Machu Picchu
There's something magical about Machu Picchu that a camera can't quite capture, this means there is no better way to see this iconic Inca site than on a solo tour to Peru. Spend time exploring the ruins and try to imagine what life was like in the 15th Century. The temples and terraces are magnificent, and the panoramic views are simply breath-taking.
Experience the thrill of the Rio Carnival
Rio de Janeiro is a fantastic destination for solo travellers to visit at any time of the year, but head there at 'Carnival time' and this already vibrant city becomes even more colourful, and the party atmosphere intensifies. Possibly the biggest carnival in the world, beautifully adorned floats and dancers in elaborate costumes parade to the samba beat - head to the Sambadrome to fully immerse yourself in this magnificent experience.
Go in search of Incredible wildlife
It's hard to know where to start if you're looking for a wildlife adventure, but there is something for everyone. From a game drive in South Africa, to Gorilla trekking in Uganda and everything in between. A solos trip to the Galapagos islands will reward you with sightings of Blue-footed Boobies, giant tortoises, turtles, penguins and so much more. A singles tour to Borneo will take you to an Orangutan rehabilitation centre to see these red-furred primates up close. The biggest decision will be where to go first.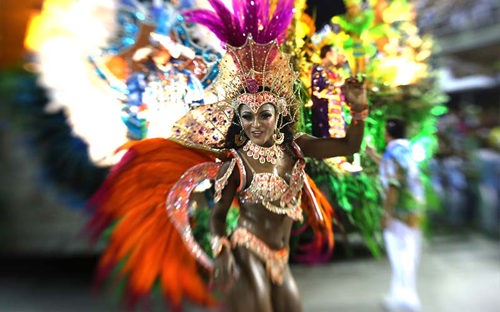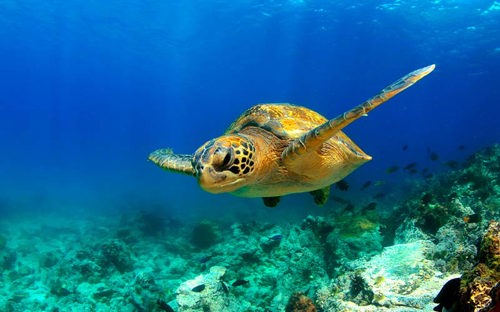 Stand before the Terracotta Army
There are many sights for travellers on a singles holiday to China – from walking along the Great Wall, to visiting Pandas in Chengdu and exploring the sights of Beijing and Shanghai. But spend time in Xian and you must visit the Terracotta Warriors where more than 6,000 life-sizes figures, representing the Imperial Guard, are a magnificent display of soldiers, horses and chariots. As this site was discovered by farmers as recently as 1974, it's arguably one of the greatest archaeological discoveries in modern times.
See the magnificence of the Grand Canyon
It's taken millions of years for the Colorado River and active tectonics to create the Grand Canyon. And 'Grand' is the only way you can describe it. At more than 1900 square miles, the National Park is bigger than Rhode Island and even creates its own weather! Venture west on a singles tour to the USA and spend time taking in the panoramas – there's even the chance to take a helicopter flight for a different view of the canyon.
Even more incredible experiences
Of course, we couldn't narrow it down to just 10 incredible experiences – so here are a few more to inspire you….