My Just You Story: Dave Hanson

A Winter Rockies Spectacular 
Just You Traveller David Hanson recently went on an adventure to the Winter Rockies – here he talks about his epic tour.
"After wanting to visit the Winter Rockies for 3-4 years, I took the plunge. My friend did it a few years ago so I thought now is the time to explore. After getting back from this wonderful tour, all I can say is if you're contemplating booking then please do it. I am not exaggerating when I say it is truly spectacular and a winter wonderland from start to finish.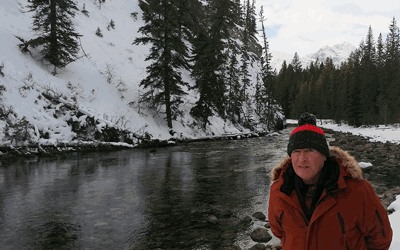 Banff
Our trip started in Banff which was such a lovely little town with lots to do there. As we had some free time to explore, it was a great place to do that on my own. The location of the hotel was perfect and right in the heart of the town so it was great to go and explore the local bars. The scenery around the hotel was beautiful and it was amazing to see the snowy frozen waterfalls and lakes – the perfect winter wonderland. One of the highlights for me was the Banff Gondola to the top of the Sulphur Mountain. It had the most amazing views at the top and it was incredible to be able to take a photo at 486 feet. The horse-drawn sleigh ride through Banff was another highlight and something that I wouldn't have been able to do if it wasn't for Just You. We got a real taste of the winter experience after the sleigh ride with a delicious hot chocolate. The Banff hot springs was another top experience for me and not something I thought I would have done - but I am so glad I did it. We were in there for 20 minutes and it wasn't cold at all. We were all sat as a group on the edge, talking and taking in the view of the snow-covered mountains. Amazing!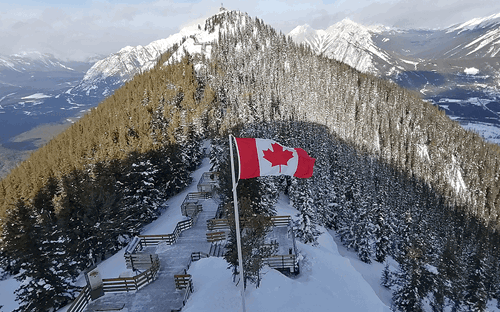 Photos courtesy of Dave Hanson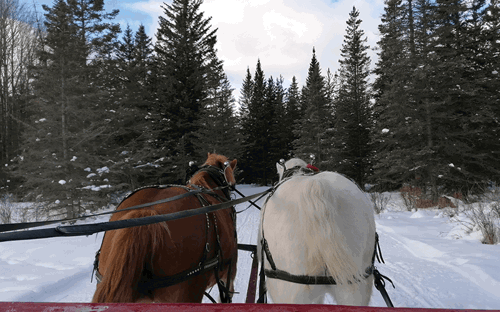 Jasper
On our way to Jasper, we stopped off at Johnston Canyon. As it was during winter there was no public there, so it was amazing to experience the snow with no one else around us. A highlight in Jasper was the Maligne Canyon ice walk which was such an adventure as we walked through the snow and saw the frozen waterfalls and ice caves. We were given ice cleats to put over our shoes which enabled us to see the sights we would have never been able unless we went deeper into the terrain. Then in the evening we gathered by the campfire which was a great experience as a group. We toasted marshmallows all together around the fire and our Holiday Director Patrick told us lots of stories.
Lake Louise
The optional snowshoeing on Lake Louise was another brilliant experience. After the walk Patrick took us across the lake to the end of Lake Louise, from there we could admire the chateau from a distance. A few of us then decided to walk a bit further after Patrick recommended a route. During the walk we stopped at the outdoor ice bar and there was already some other of our Just You companions in there, it was great to see people you know inside as you're not always confident to go in by yourself. We joined everyone else and enjoyed a drink as the snow began to fall. We ended our trip with another campfire that evening, we all sat down together and were chatting about our experiences of the holiday which was a lovely end to the tour.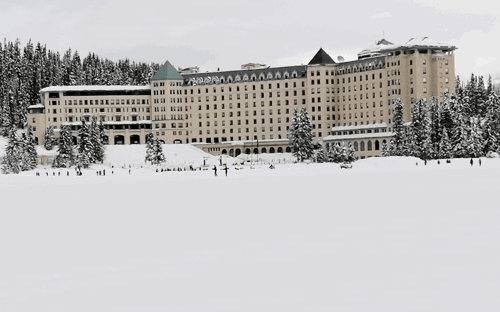 Photos courtesy of Dave Hanson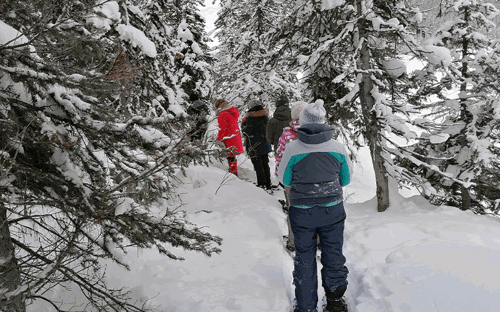 Advice for people thinking of travelling solo for the first time
If there is a destination that you're really keen to visit, just go for it! There is nothing to worry about. As soon as you get to the airport you can soon spot the other Just You customers. Go and introduce yourself and away you go! There is always a Holiday Director that looks after you, you'll always stay in a room of your own and it is great to be travelling with other solo people who are there for the same reason.
Do you have a story to tell - why not share it with us? Simply email editor@justyou.co.uk
I am not exaggerating when I say it is truly spectacular and a winter wonderland from start to finish.

Dave Hanson
In partnership with