OBERAMMERGAU ESCORTED TOURS
OBERAMMERGAU PASSION PLAY 2020
The world-famous Oberammergau Passion Play is performed every ten years in the pretty German town of Oberammergau in the Bavarian Alps
The next performances will take place in 2020 and will run from June to September
Just You are offering unique and specially designed holidays including entry to the Passion Play
Availability is limited and demand is high, so don't miss out on the opportunity to experience this extraordinary event
Don't miss out -

Check out our tours below!!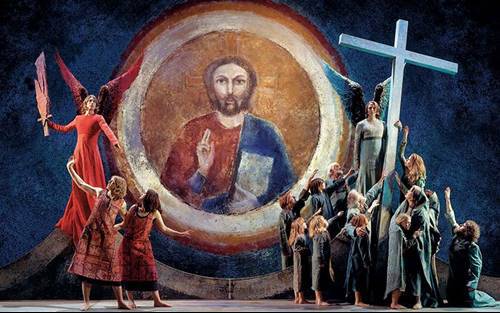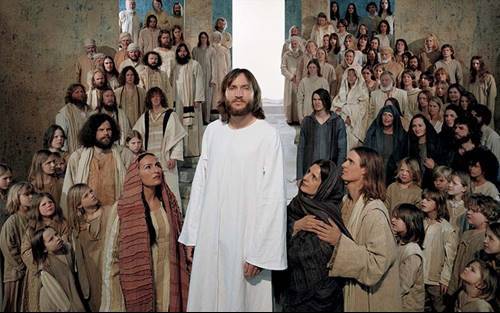 THE PASSION PLAY
In the year 1633, the tiny Bavarian village of Oberammergau was in the terrifying grip of the Great Plague. At that time the inhabitants took an oath that, if their village was spared, they would stage a play every ten years depicting the suffering of Jesus Christ. The villagers fulfilled their oath for the first time in 1634, and have continued to do so for hundreds of years as an expression of faith and gratitude for their salvation.
The play takes place on a huge open-air stage against the stunning backdrop of the magnificent Bavarian Alps. The auditorium is completely covered and offers seating for almost 5,000 people. The rows of seating are ascending and therefore guarantee everyone wonderful acoustics and a good view of the stage, and performances take place irrespective of the weather. The cast is made up of approximately, 2,000 amateur actors and it is a requirement that all actors must have lived in Oberammergau for at least 20 years. The roles of Mary and other female characters are always played by unmarried women of the village and many of the roles have been played by successive generations of the same family.
ENTHRALLING PERFORMANCE
The play has become one of the world's outstanding cultural events and, although the text and music have been adapted according to the times, the amateur performers' original conception of tradition and compelling oath have remained.
The play shows the story of Christ's passion, beginning with entry into Jerusalem and ending with the resurrection and transfiguration. The structure of the play with its living pictures of the Old Testament and acted scenes from the New Testament provides a constantly changing and enthralling spectacle.
The music for the Passion Play was written in 1815 by the Oberammergau school teacher Rochus Dedler. Employing a huge choir and orchestra, his work frames the entire play to this day.