10 Reasons to Visit Andalucia as a Solo Traveller
From tapas to the Alhambra Palace and beyond – here's our pick of the finest experiences that Spain's southernmost region has to offer solo travellers
1. Pueblos Blancos
Wander the region's hill-tumbling 'white villages', where donkeys rule the roads and bougainvillea spills from the balconies. Admire quaint, whitewashed houses with red-tiled roofs and stroll back in time to discover the real Andalucia.
2. Fiestas!
Andalucians love to party and there's always a knees-up involving frilled dresses, folk singers and free-flowing wine happening somewhere! The best thing is that the welcoming nature of Andalucians means they often encourage anyone to join in the fun (flamenco outfit optional).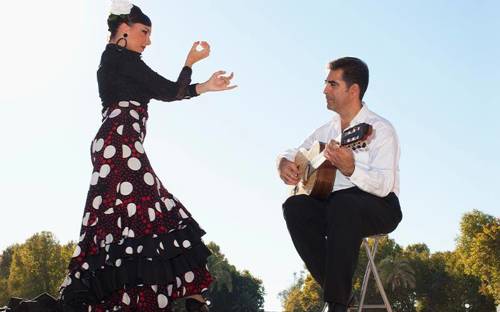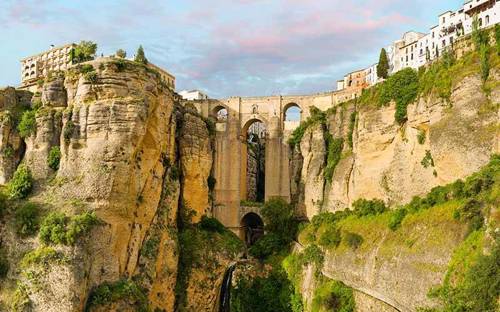 3. Ronda's Puente Nuevo
Puente Nuevo is the newest and largest of Ronda's three bridges, spanning a 120-metre deep chasm carrying the Guadalevin River. Step onto the bridge, whose construction began in 1751 and lasted for 42 years, and enjoy unrivalled views of the surrounding scenery and the valley below.
4. Tapas
Tapas was invented in Andalucia so there's nowhere better to embrace Spain's super snacking culture. Share finger foods, such as succulent prawns, slivers of Serrano ham and fresh olives in the bars of Seville, Granada and Jerez for the ultimate sociable dining experience.
5. Granada's Alhambra Palace
This Moorish palace dominates Granada and the delights within its walls include breath-taking formal gardens and rooms lavished with fine tiles and plaster work. The watchtowers offer unbeatable views of the city's bustle and Sierra Nevada beyond.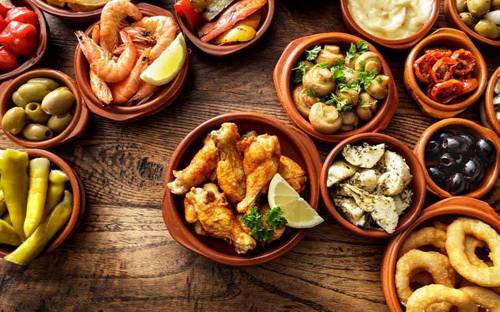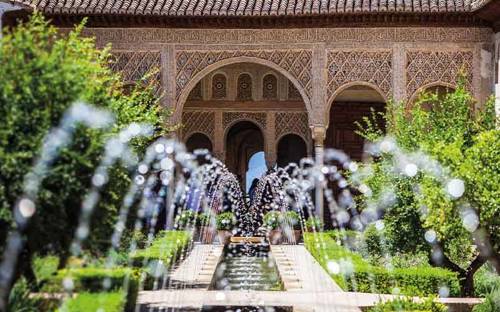 6. Picasso
The master painter was born in Málaga and the city celebrates its famous son at Museo Picasso, a 16th-century mansion housing 180 examples of his work. After this culture fix, wander the traditional alleys by the Moorish market and dine like a local.
7. The Mediterranean Sea
Andalucia's 900 kilometres of coast offers a seductive mix of soft sand, quiet coves and spirited towns lapped by azure water. The waterfront in lively Fuengirola and pretty Mijas offer perfect sea views.
8. Mountains
Behind its glorious coast, Andalucia rises to the Sierra Nevadas in a dramatic undulation of verdant foothills and craggy summits. The range is ripe for scenic strolls and drives, offering peak-perched villages, ancient city spires and olive groves aplenty.
9. Gibraltar
From Andalucia you can hop over the border to Gibraltar, a charming slice of Britain. It's known for its red pillar boxes, the famous Barbary apes that live here and the 'Rock of Gibraltar', from where you can admire spectacular views over the coastline.
10. There's something for everyone
Whether you are looking for a solo adventure to explore some hidden delights, enjoy the local delicacies for a taste sensation or spend time relaxing, then consider putting Andalucia to the top of your wish list it offers all this and so much more! 
Feeling inspired? Learn more about solo guided holidays to Spain