From elves and eruptions, from blue lagoons to black sand beaches, there's nowhere quite like Iceland.
Iceland is like an energetic yet stroppy teenager. In geological terms, it's a youngster; not yet more than 20 million years old. It has extraordinary natural beauty, pimpled by volcanic oddments. And, just like a teen, it has an underlying restlessness, frequently venting its fury by way of spewing geysers, steaming fumaroles and explosive outbursts.
This makes Iceland one of the most dynamic destinations in Europe. And, with its close proximity to the UK and compact dimensions, it's ideal for the wildest week or weekend.
A land of wonders
The raw, gushing, spectacular Icelandic landscape is the stuff of sci-fi – no wonder Jules Verne used it as his gateway to the centre of the Earth.
A Golden Circle tour is an unmissable introduction to this country, linking the drama of Thingvellir National Park (where tectonic plates collide), mighty Gullfoss waterfall and the hiss-fizzing Haukadalur Valley, home to the original Geysir.
At certain times of year, Iceland's skies are ignited by magnificent displays of the Aurora Borealis. The Northern Lights appear to dance across the skies in vivid greens with the occasional touch of yellow, red and blue.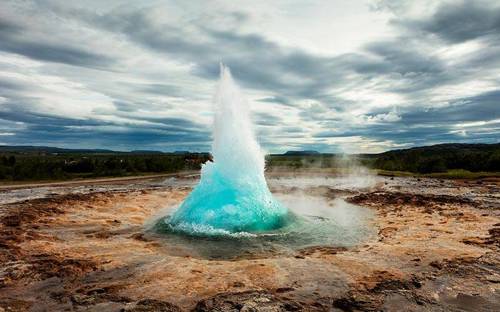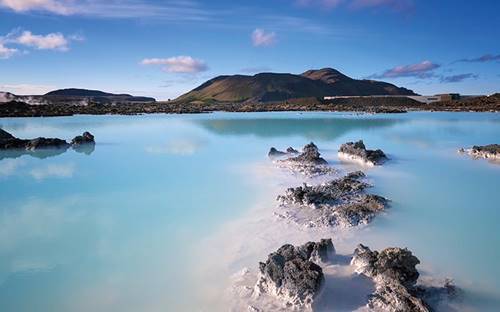 People power
There are only 365,000 Icelanders – more people live in Edinburgh than on this sub-Arctic isle. But the culture here is distinct and strong. Reykjavik is a thriving capital, compact enough to explore on foot, and packed with world-class galleries and museums. It possesses a lively music scene and an excellent array of restaurants from informal cosy eateries to Michelin-starred finesse. For a truly authentic meal, try dishes such as local beef, river trout and homemade ice-cream.
The country's greatest historic site is the Althing, the worlds oldest parliament, in Thingvellir. Hardy settlers first gathered here in AD930, and they picked quite a spot. It's both scenically spectacular and culturally fascinating.
Of course, there's little Icelanders like more than a dip in a geothermal hot spring. Head for the steamy Blue Lagoon to wallow in the therapeutic waters with a cocktail from the in-pool bar in hand.