Sharon's Journey to Iceland
We were delighted to catch up with Sharon, our People and Culture Partner at Just You, to discover what she thought of her short break to Iceland – her very first solo adventure:
This was my first Just You break and was also my first time travelling alone, which while it felt a bit odd, I found it very liberating as it meant I could travel on my own terms.
A TOUR OF THE UNEXPECTED
Hallgrímskirkja, the famous church on the hill in the middle Reykjavik has to be my biggest highlight of the city tour. The views out to sea were just phenomenal. It's such a magnificent building – especially when you look up to it from the avenue. It's said that the church was inspired by Svartifoss, the impressive waterfalls featuring basalt columns.
For a modern church it actually had a lot of reverence which was surprising, and there was the most fabulous organ inside too which I wasn't expecting in such a contemporary building.
The island is packed with unusual buildings, and the art installations are stunning with metal sculptures, statues and buildings adorned with wall art almost on show at every turn.
I didn't expect the Old Town of Reykvavik to look so much like the east coast of the USA – it really reminded me of New England and Boston which was surprising.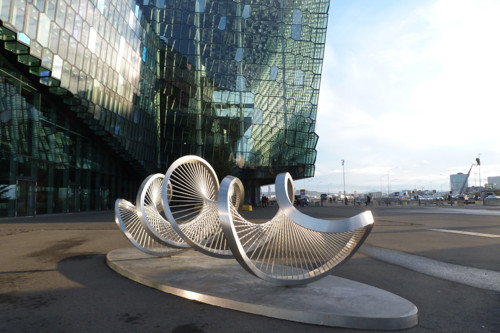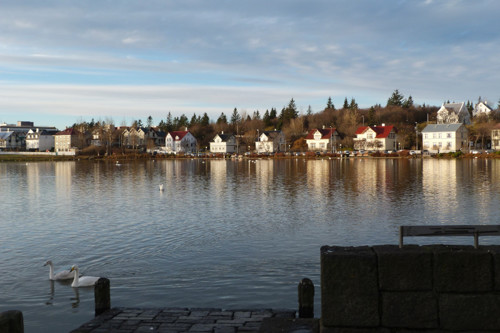 HITTING THE SHOPS
Our hotel was quite close to the shopping district and the main city sights. I visited in November and took the opportunity to add to my Christmas bauble collection, and managed to find a shop selling decorations. It's the one thing I like to collect on my travels – I've previously managed to purchase a bauble in the middle of June in Croatia! So if you look hard enough it's possible.
I just think it's nice picking up little mementos to remind you of travels gone by, so hopefully it's my first solo travel bauble of many.
You could spend quite a fortune in Iceland, but there's a lot of handmade, good quality items you can purchase – I bought a wooly hat which goes with me everywhere in winter now and it was worth every penny!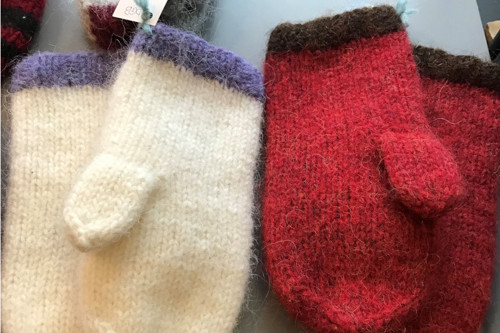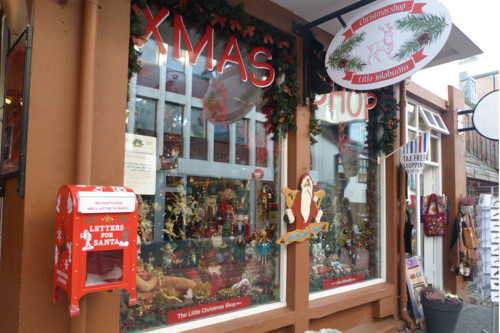 If you tour some of the local shops, you will find woolen mittens on sale. I recall being told to take some mittens rather than gloves with me to Iceland which I thought was a bit strange, and it brought me back to childhood when you were packed off to school with those string mittens!
Apparently, they keep your hands a lot warmer than standard gloves – and you'll need them, especially for the whale watching tour!
NATURE AT ITS BEST
I decided to book both optional excursions, as the way I see it, if you're there, you're there to see everything, so make the most of it!
The whale watching experience was great – I wasn't taking any chances and I made sure to layer up with the clothing they provided us with, to protect ourselves from the brisk and bitter cold that whips up when you're out on the water.
We did see some whales, and I managed to see a tail flip too, but as you can imagine trying to get it all on camera proved to be quite the challenge, nature is so unpredictable after all.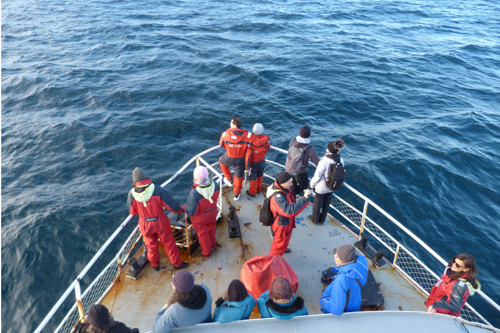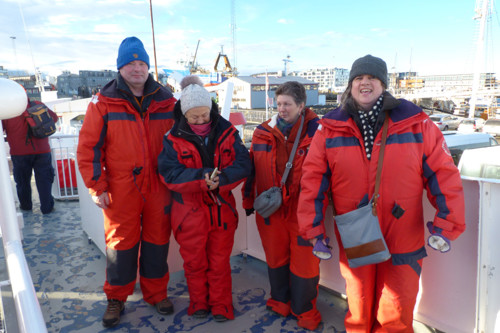 It just goes to show that nature often has its own agenda, I was looking forward to seeing the Northern Lights too, and it turns out my family who live in the north of England actually had better views of them than I did in Iceland!
But if you're patient and persistent, like one gentleman on tour who was eager to see them you will stand a much better chance. He had an app for discovering the best viewing times, and got up at 3am on the morning of our flight home – and he did see them. What a fabulous finish to his tour and was great to see his dedication pay off!
INTO THE BLUE
The Blue Lagoon was the best part of the whole trip for me. The waters are amazing and really restorative. Some people didn't go to the lagoon as there is a bit of a misconception that females have to strip down and use a communal shower, but that wasn't the case so you can protect your modesty, and there are separate cubicles to change afterwards too.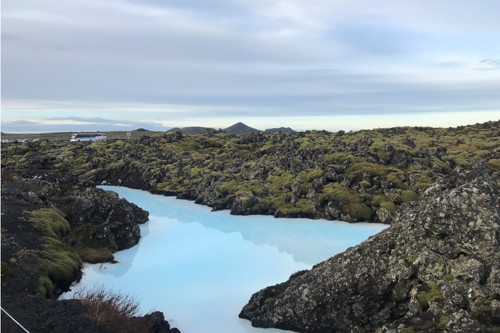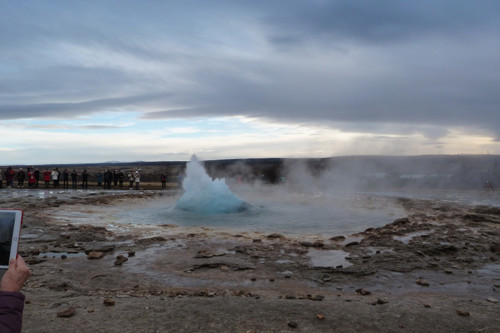 You get to see so many wonderful, other-worldly landscapes too of course: the geysers, Gullfoss Falls and the snow-capped hills. And the air is so clean too – it was a truly invigorating five days.
Iceland is such a fascinating country. I loved learning about how they have adapted to the cold climate. Being a volcanic island, you don't have to worry about snow and ice along the roads as the underground thermal systems take care of all that which is just so canny and fascinating. Even private houses are able to make use of the underground natural thermal heating, there are no power stations, and the airport runway is heated too. They're definitely geared up for the cold!
FOOD AND FRIENDSHIP
We had a number of lovely meals during our tour and the Holiday Director did a sterling job of making sure we had a good choice of food – and if you love lamb, you'll love Iceland! And there was a lot of variety with vegetarian options too.
And of course there's plenty of fish and seafood, smoked salmon is quite popular on menus and it was absolutely fantastic, so fresh. There are some other more curious foods to try too, but we weren't really feeling that adventurous!
It was nice to see one member of the group announce that his dining experience at Jorgens was one of the best meals he has ever enjoyed on a Just You tour, so that must be some recommendation!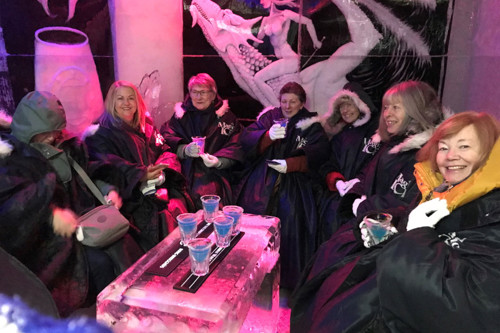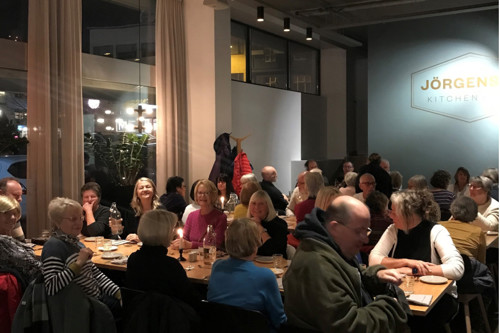 Personally I thought the best meals were the optional dinners towards the end of the tour. At that point, you've got to know everyone better and you feel much more relaxed.
I think nearly everyone turned out too on the last few evenings which was great and we headed down to a restaurant by the harbour. It's well known that dining out can be quite expensive in Iceland compared to the UK, so dining as a group also made it more economical too which is an added bonus versus dining alone!
THE JOY OF TRAVELLING
Our Holiday Director Paul was brilliant, he runs the Iceland tour a lot so he knew a lot of the best places to go, and great at keeping us all together logistically!
He was also a natural at encouraging us to get to know each other better, but without forcing himself on people either which I think is great because some people want to interact more than others, and that's perfectly fine.
I just think it's incredible to be able to get together with such a varied bunch of people in a safe and secure environment.
There was one lady in our group who was extremely well travelled and had holidayed with Just You something like 32 times – so clearly there's a lot to be said for solo travelling.
If it's your first time going solo, my tip is to give yourself the permission to feel nervous. It's a valid feeling, and perfectly ok to feel however you are feeling at the time. And you won't feel like that by the time you finish your tour! Also be sure to pack warm clothing, and warm and sturdy hiking boots are an absolute must – oh, and don't forget those mittens!
Let us take you there
Icelandic Splendours

Discover an array of natural wonders and go in search of the Northern Lights on this exciting tour to Iceland.

Return flights
4 nights in a 3-star hotel
7 meals: 4 breakfasts, 3 dinners