Just You Private Chauffeur Service
Start your Just You holiday in style... 
With our free Private Chauffeur Service* available on all flight inclusive holidays booked after 2nd August 21, you'll feel like you're walking the red carpet when you indulge in our VIP treatment.
Your holiday begins as soon as your chauffeur arrives at your home and you'll relax in the comfort of your vehicle as your own professional, punctual and reliable chauffeur takes all the hassle out of getting to the airport.
Comfort all the way
Your driver will load your luggage as you settle in to your private, air-conditioned car - the perfect way to start your trip.  On your return home, you'll be welcomed by your driver in the arrivals hall and indulge in the same luxury on your way home.
You'll never have to share
With the Just You Private Chauffeur Service, you will be collected from your home and driven directly to your departure airport, we'll never ask you to share or stop to pick up any other travellers on the way.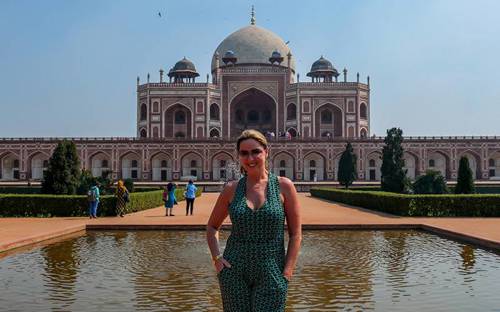 "How am I going to get to the airport at the start of my holiday is always one of those things that I hate having to organise. That is why I love Just You, they take away that worry by providing a car and wonderful driver to take me straight to the airport, and the best thing is, when I land back at the airport I can relax and enjoy the drive home as I know Just You will have taken care of it."
Claire Sweeney, Travel ambassador, actress, singer and presenter
FREE CAR PARKING
If you prefer to drive yourself to the airport, as an alternative to the Private Chauffeur Service, book a Just You flight inclusive holiday and subject to availability, we will arrange free long stay car parking at your mainland UK or Belfast departure airport for the duration of your holiday.
I'D LIKE TO MAKE MY OWN ARRANGEMENTS
We know that you may not wish to book our free Private Chauffeur Service or Car Parking and choose to make your own way to the airport. Should you wish to have the flexibility and make your own arrangements to travel to and from the airport, we will add a £100 Price Reduction* to your booking.
HOW DO I BOOK?
If you book a flight inclusive tour we'll include details on how you can select your choice of Airport Service in your Confirmation Invoice or fill in the form here.

Free Private Chauffeur SERVICE
On all flight inclusive holidays we now offer a Private Chauffeur Service* to whisk you in comfort to and from the airport.
FLY FROM YOUR LOCAL AIRPORT
While many of our holidays depart from London, we also offer plenty of other options to make your journey as convenient as possible. If we can, we'll fly you direct to your destination from your local airport. If that's not possible, we may be able to offer you a connecting flight. Look out for the Flight Choices logo on each tour.
* Terms & conditions apply, see essential information for full details.